Check back to the news blog throughout the day to keep up to date with what's happening in the area
Gday Shepparton, Mooroopna and surrounding areas,
It's Max Stainkamph here with you on your Funky Thursday to keep you up to date with what's going on in the area.
We are expecting a shower or two tonight but will hit the 24th with some sunshine in the sky today.
UPDATE, 3:00 p.m.: Shepparton FoodShare finds its "forever home"
This is good news in a world that badly needs it. Shepparton FoodShare has been given land so it can start finding a 'forever home'.
Mr. and Mrs. Andreadis have been loyal volunteers and leaders within the FoodShare organization, devoting their time, effort and now their personal assets to the cause.
They donated a small plot of land on the corner of Doonan and Camp Sts in Mooroopna and honestly, if there was any organization that needed the goodwill it gets, Shepparton FoodShare is up there.
Read Gianni Francis' full story here, while Holly Daniel's snaps are also sensational.
UPDATE, 2:10 p.m.: Blessing of bikes by Tatura
Now, ladies and gentlemen, this is the coolest story I've seen in a while, and most of it is on the back of one man: Reverend Simba Musvamhiri.
If that man isn't cooler than being cool, then I don't know what is.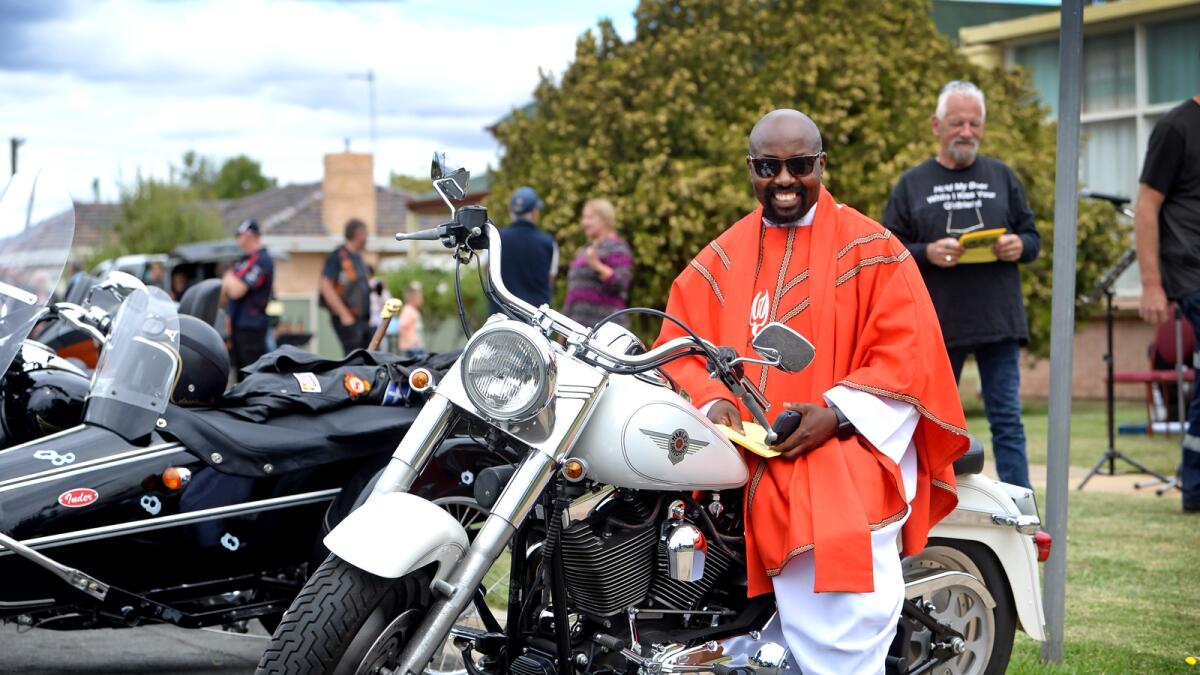 Youssef Saudie has signed up as a guest at the All Saints Tatura Anglican Church's motorbike blessing, which, yes, is actually Reverend Simba blessing 100 motorbikes.
"It was an absolute ripper, it had the most motorbikes coming in, we had new clubs that never came," he said.
Read the story and browse the pile of photos of Megan Fisher with this whimsical link here. You will not regret it.
UPDATE, 1:15 p.m.: Grass fire appears to be under control
We got an update from Georgia Rossiter on the scene of this grass fire, and it appears to be under control thanks to the men and women in the big red trucks.
She couldn't see any flames from her vantage point, and she looked quite beautiful, despite a few scorched blades of grass.
She will have something more later, but we hope to be clear.
UPDATE, 12:45 p.m.: Kialla grass fire
Firefighters respond to an out of control grass fire on Central Kialla Rd, Kialla.
The grass fire is moving west and smoke will be visible from nearby communities and roads.
People are being asked to keep the roads clear so emergency services can respond.
We'll have more soon.
UPDATE, 12:30 p.m.: Shepparton skate park community calls for better facilities
Apologies for being away for a few hours – I had to go get an exciting thread about the greatest guys lunch I'll have for you this arvo.
What I have for you now is a thread from Anna McGuinness who spoke to skater boys who mean see you later boy at the skate park standard.
BMX rider Jack McCarty is collecting signatures in favor of an upgrade to the Shepparton skate park at Victoria Park Lake or for the construction of a new one.
Read his thoughts here.
UPDATE, 10:45 a.m.: Teen allegedly drives stolen car at 200 km/h
In court now, the police wing tracked a stolen car believed to have been driven by a 15-year-old as it traveled at speeds of up to nearly 200km/h between Mooroopna and Seymour, said a tribunal.
Two boys from Mooroopna – aged 17 and 15 – a 16-year-old boy from Broadmeadows and a 15-year-old boy from Meadow Heights successfully applied for bail in juvenile court.
Read the full story here.
UPDATE, 10.10am: Tasmanian Devils return to Kyabram
It's been a big few weeks for Ky Fauna Park after it was officially recognized as a zoo, and it's only getting bigger.
After a six-year hiatus, the Tasmanian Devils return to Kyabram Fauna Park, with three-year-old Polly and four-year-old Violet arriving at the park on Thursday.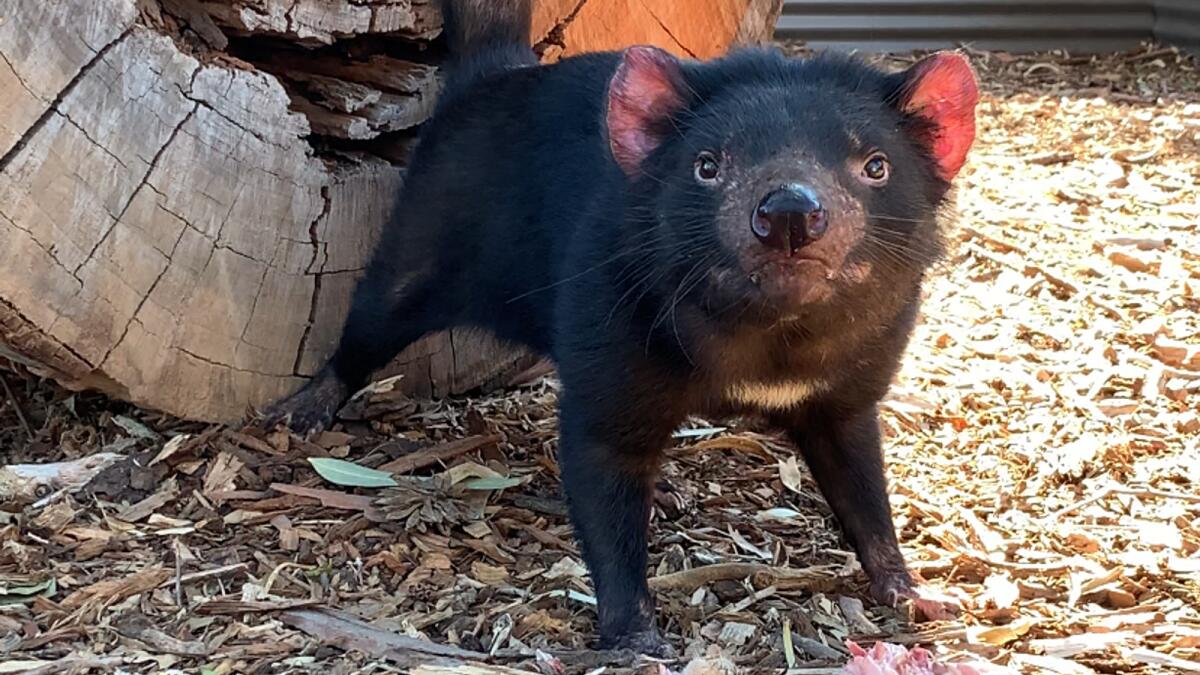 The pair arrived from Monarto Safari Park in South Australia, where they were raised through the Tasmanian Devil Population Insurance, which aims to protect healthy populations of the species in zoos across Australia.
The new duo will take up residence in the newly refurbished Tasmanian Devil compound, where guests can see them, alongside Echi the short-beaked echidna and Lance the lace weaver, who have been eagerly awaiting their new neighbors.
My god they are cute too. Scroll up and check out this little guy! There's a full story in the system along the way.
UPDATE, 9:40 a.m.: Watt Rd will be closed for maintenance
Watt Rd will be closed for maintenance Monday and Tuesday next week for maintenance work.
The road will be closed from Riverview Drive to McLennan St from 9am to 4pm both days, with, incredibly, not involving the bridge!
The council will update the surface of Watt Rd itself, with the council carrying out the work during school holidays to minimize disruption to commuters.
UPDATE, 9:15 a.m .: School site plan launched, vax hub will close over the weekend
The McIntosh Center Vaccination Center will be closed this weekend due to Land of Plenty taking over Shepparton Showgrounds and the Goulburn Valley Country Music Festival.
If you were planning on taking a third dose or even a fourth (winter) dose, maybe aim for next weekend.
Also last night in Parliament, Shepparton MP Suzanna Sheed asked Education Minister James Merlino what was wrong with the old school sites (I think she asked more formal) – and we got answers.
Two of the sites will be retained for educational purposes, while one is still in the air. I've prepared a little something to keep you posted.